I'll check the white screen issue, perhaps I forgot to insert the fix in the beta build.
The fix did not make it into the volumiobuster beta version, it won't get picked up until my changes get merged with the official x86 version, sorry about that.
On a positive note, feedback has been good so far.
The touchscreen issues may be limited to specific models, but it is still WIP.
works on intel nuci3 with Teac-301x Tested wifi. Works fine too. I could not find any problems.
The touchscreen issue appears to be a kernel regression since 5.16.
I submitted a bug report to bugzilla.kernel.org
@Federicob in case you have time to test this version (see the OP) I can hopefully tick your open "Broadcom chip version" report as "solved"
@Wheaten
Hi Marco, would you mind moving the last few posts (covering the acer laptop) please? It's ok-ish here, but after the beta this thread is dead so it is better to have it documented as an audio issue in the general x86 thread.
Thanks!
Update on the beta: the touchscreen issue is not moving at all. So far it has only been tied to one partical screen.
We'll give it a few more weeks and then decide to release or continue to wait for a fix.
Let's see what happens when Linus decides that 6.1 is LTS. Then more reports may arrive because greater numbers of people will upgrade from 5.10 LTS or 5.15 LTS to 6.1 LTS.
The problem only started with 5.16!
yeah, I can wait. For me it's nice to have, not mandatory

same here - ready to test something new when it's available.

I intend to do some more testing with 6.1 as there have been quite a few fixes over the last few months. Time to verify them with Volumio, is anyone still following this thread and willing to test?
Ok, I'll try to build one sometime this coming weekend.
There is a new version Volumiobuster-3.538-2023-08-07-x86_amd64
I did some testing and noticed (on a Lenovo T15p Gen 3) it now loads with graphics enabled, but there seems to be an issue with Intel WIFI 6E AX211, using the iwlwifi driver. It has firmware issues with this module. Investigating.
Also note, this is based on the current volumio development core, which may not be completely stabile, just report your issues and I will evaluate.
tested today with my 12-years-old chinese Surface clone, with Celeron CPU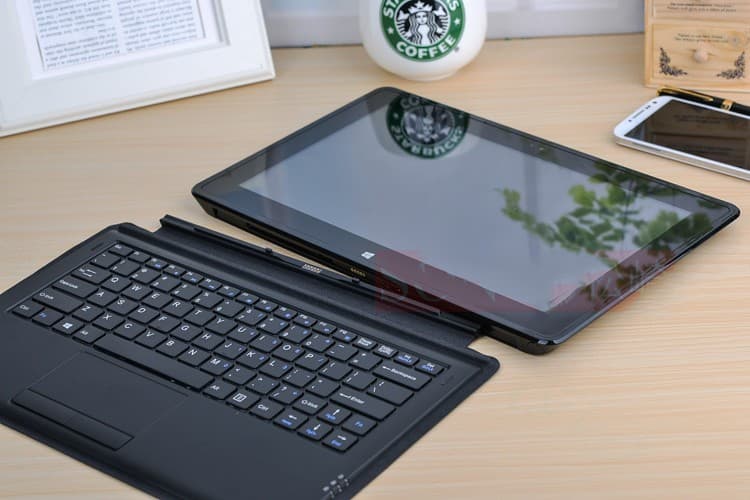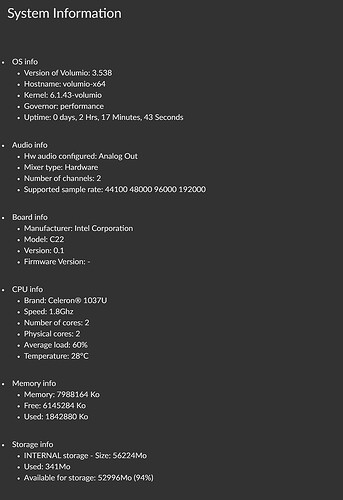 I did the first boot from USB, then installed on internal SSD, no problem at all.
The UI on the touchscreen is shown from the second boot onwards, it is very responsive and the touch works fine too. I have also installed the chrome add-on for screen keyboard, I can fully control the device without any phone/tablet/pc.
I did not find any particular problem, the only thing it doesn't work is Bluetooth.
I can find and pair from my Android phone and from my windows PC, but if I try to play no sound comes from the x86 device running Volumio, and metadata are not sent to the paired device.
Please forget my previous statement: after a reboot, Bluetooth playback works fine!