RockPi-S is a tiny but powerful SBC designed by Radxa. It is a nice low-cost option to run Volumio with decent performance, as an alternative to the Raspberry Pi Zero.
Recommended variant
It is required to use a RockPi-S with 512MB RAM, the version with 256 MB will not work.
Using the variant with onboard WiFi/BT module, the USB port will be free for connecting a USB DAC.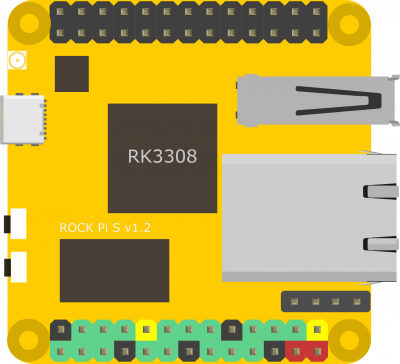 Please find below the unofficial (a.k.a. community porting) images for the RockPi-S device, with updated kernel and Volumio backend. Those images include MyVolumio, so plugins can be installed from the Plugin Page, after logging in with a MyVolumio account (either Free or Premium).
It is based on the work done previously by @ashthespy and @VyacheslavS, a big thanks to both of them!
DISCLAIMER: those images are unofficial, released "as-it-is". No official support will be provided for this device, but help from other community members is more than welcome.
Updates will be released from time-to-time, without a regular schedule. They can be applied with OTA update or by flashing the new image on the SD-card.
Features:
Onboard Analog output on GPIO header
I2S Master output on GPIO header
Plugins from Plugin store
Manifest UI
OTA update
Known issues:
The onboard Analog output on the GPIO header is very noisy, due to poor PCB layout.
In the Playback output selection, the onboard Analog output is labeled as HDMI.
The Bluetooth playback is stuttering with the onboard WiFi/BT Module.
---
RockPi-S Version 3.512 - Update Volumio backend, Supersearch and Infinity playback RC
RockPi-S Version 3.503 - Update Volumio backend, Supersearch and Infinity playback Beta
RockPi-S Version 3.456 - First release, kernel Armbian 5.19.17, with additional WiFi drivers