Hello.
in the FAQ I found a section called "Formating a SD card quick and easy".
Well, to be honest, I think windows users have a more convenient way to do this:
The SD Association ("global ecosystem of companies setting industry-leading memory card standards")
is providing the free tool SD Formatter, "created specifically for memory cards using the SD/SDHC/SDXC
standards".
As most Raspberry-images create different partitions you mostly can´t simply format the SD-cards
using the "Format" command. With this tool it is just a couple of mouse clicks: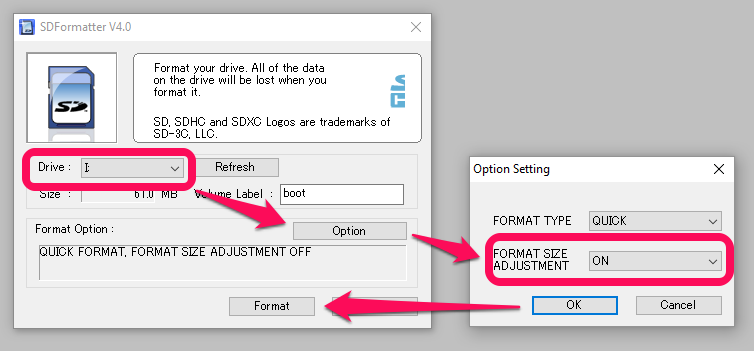 Hopefully useful to somebody…