I had in mind to build a volumio-based setup for my parents' apartment, so i started to look for some options, not too big and not too expensive, but with good quality at the same time.
Looking on internet, I came across to this review on TNT-Audio
I got a pair of Lonpoo LP42 for 55 EUR on Amazon, I can confirm for such a low price is an excellent deal!
I connected them to my own BassOwl-HAT, powered by a 24V/6A power supply.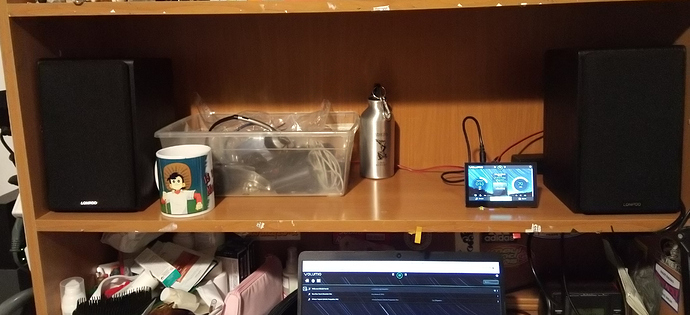 I am super-happy about the final result, I fully recommend those loudspeakers for a small Hi-Fi system!