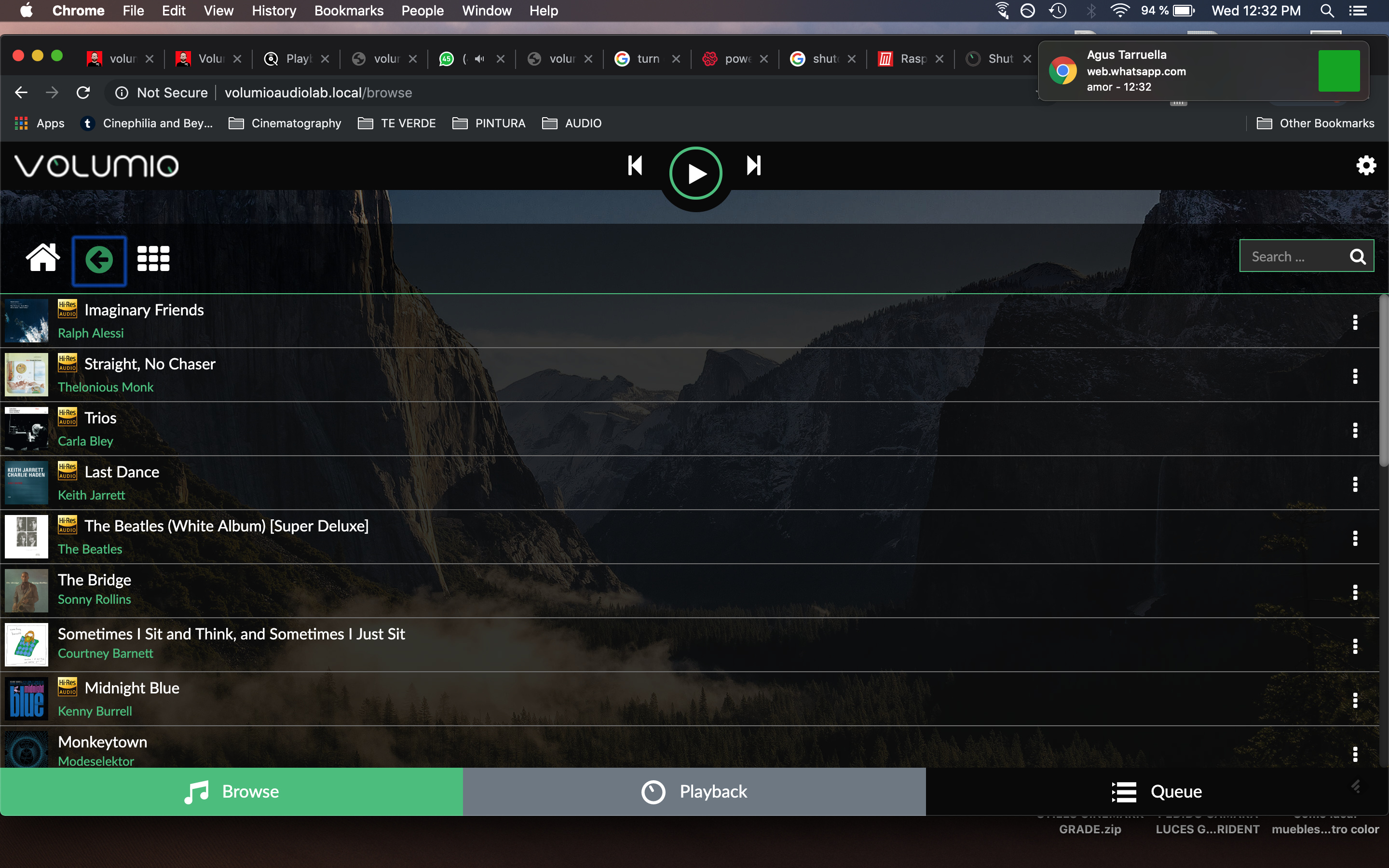 Hi everyone. This is my first post here.
I've recently purchased an Allo Digione Signature Player. Currently running on Volumio Virtuoso plan.
I've set it up. Configured volumio. Everything's fine up to here.
Now I have the following problems.
There's no sound: I've got the dirty side plugged into the included 5V PSU. And the clean side with the battery pack and 4x 18650 batteries (3.7V each / 3500mAh each). Then i've got a Coax cable from the Digione output to the Coax input in my Nad C338 amp. I hit play from volumio app, nothing. I hit play from Mconnect player, nothing. I hit play from qobuz via upnp, nothing. There is a steady red light and a steady green light on the Digione / RPi.

There seems to be a problem with Qobuz HiRes albums. When I go into the Qobuz section, under "My Albums", volumio displays every one of my favorite albums. But when I try to open those that are HiRes, nothing shows up, just a 0:0. Those that are not hires don't have a problem.
Also, the search engine does not display the same titles as Qobuz, in fact, very few.
Can anybody help me please? I'm trying to hook up my new toy with no success.