*** NOTE: THIS IS NOT A FINISHED GOOD, NEED TO ASSEMBLE IT BY YOURSELF. SEMI-FINISHED AND FINISHED GOODS ARE ALSO AVAILABLE. PLEASE PM FOR MORE DETAILS ***
The KIT includes all of the necessary parts to build a Raspberry Pi Player / Streamer with built-in linear power supply. You will need some basic soldering skills and it takes at least 2 hours to assemble the parts. The kit ships from Hong Kong so overseas buyers need to pay an extra 7% for PayPal service charge. Shipping cost will be incurred depending on destinations.
The new model STEALTH V2 includes Analog Devices ADUM3160 as the USB Galvanic Isolation, which eliminates the noise introduced by the touchscreen. STEALTH V2 can also works as a Roon endpoint. For details please refer to the YouTube demo.
Usage of the KIT
-Digital transport / streamer / music server, supports Spotify, Tidal and Qobuz
-Media server with an internally mounted 2.5" SSD (not included)
-Digital to Analogue Converter with I2S DAC HAT (not included)
-CD player / ripper with an external USB CD drive (not included)
-Supports audiophile OS including Volumio, DietPi & Debian
Case:
-Aluminum alloy fabricated with mixed CNC and LASER cut
-All black anodized matte finishing
-7.9" HDMI 400x1280 touch screen
-Opening at the bottom, can change OS with ease
-Dimensions: 240(W) x 220(D) x 100(H)
-Support standard D-type sockets
-RCA jacks included
-Native support for Allo Boss 2 DAC HAT
Power:
-40VA audio grade R-type transformer, 5A output
-Built-in high precision, low dropout, large current LPS
-TL431 as a voltage reference
-9x Nichicon FW Series capacitors
-Ultra low ESR, CLC filtering topology, WIMA MKP10 for final decoupling
---
Note:
Supports Raspberry Pi 4B ONLY
Touch screen is included
No Raspberry Pi or DAC included
---
YouTube LMS demo: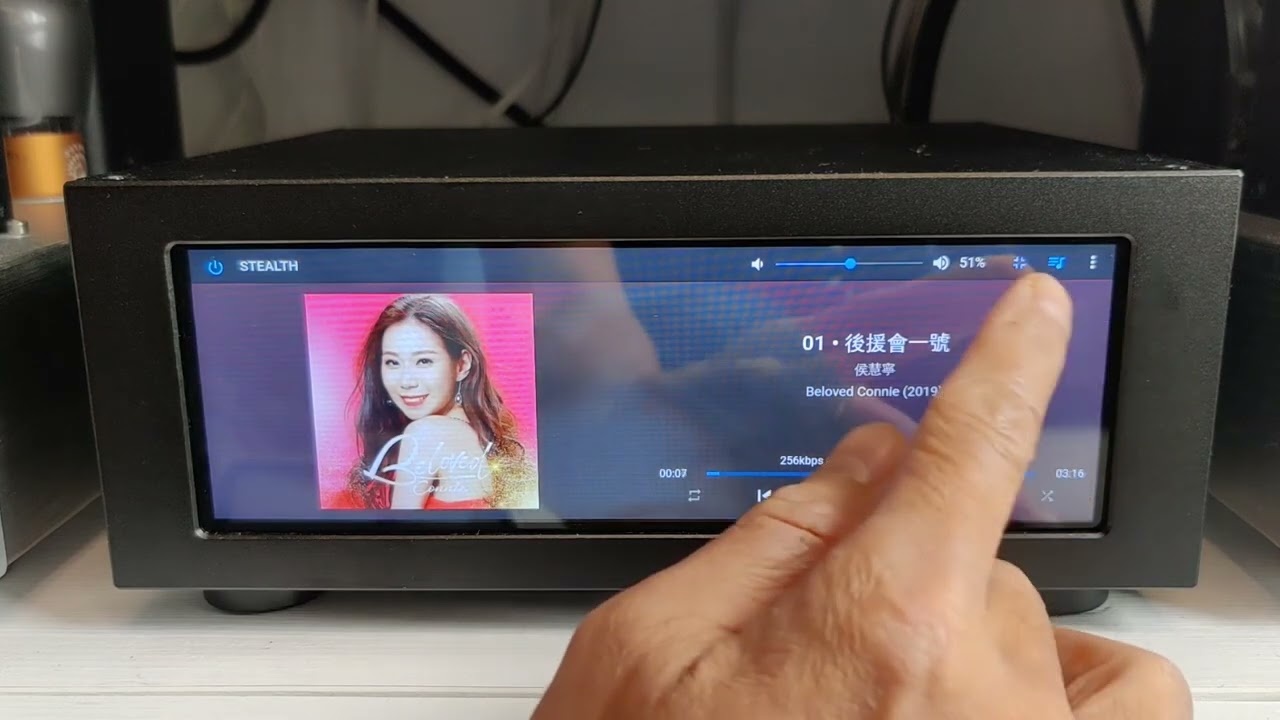 YouTube Roon demo: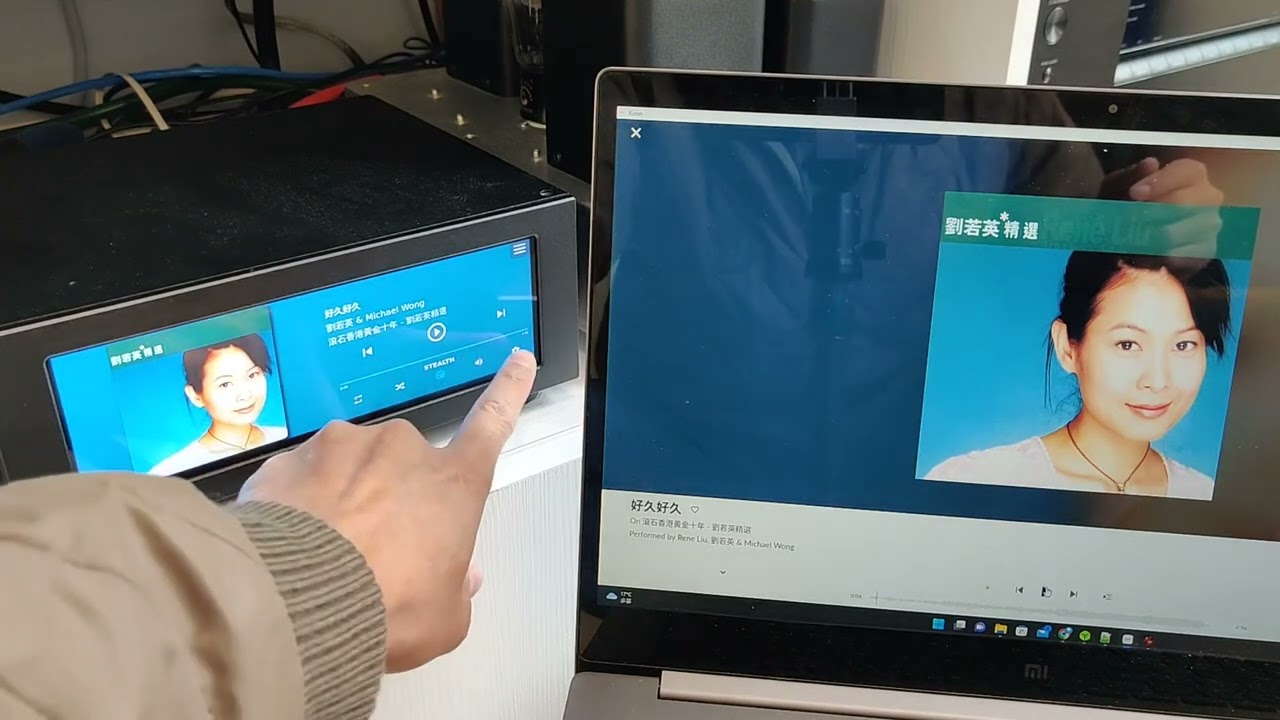 YouTube look and feel demo: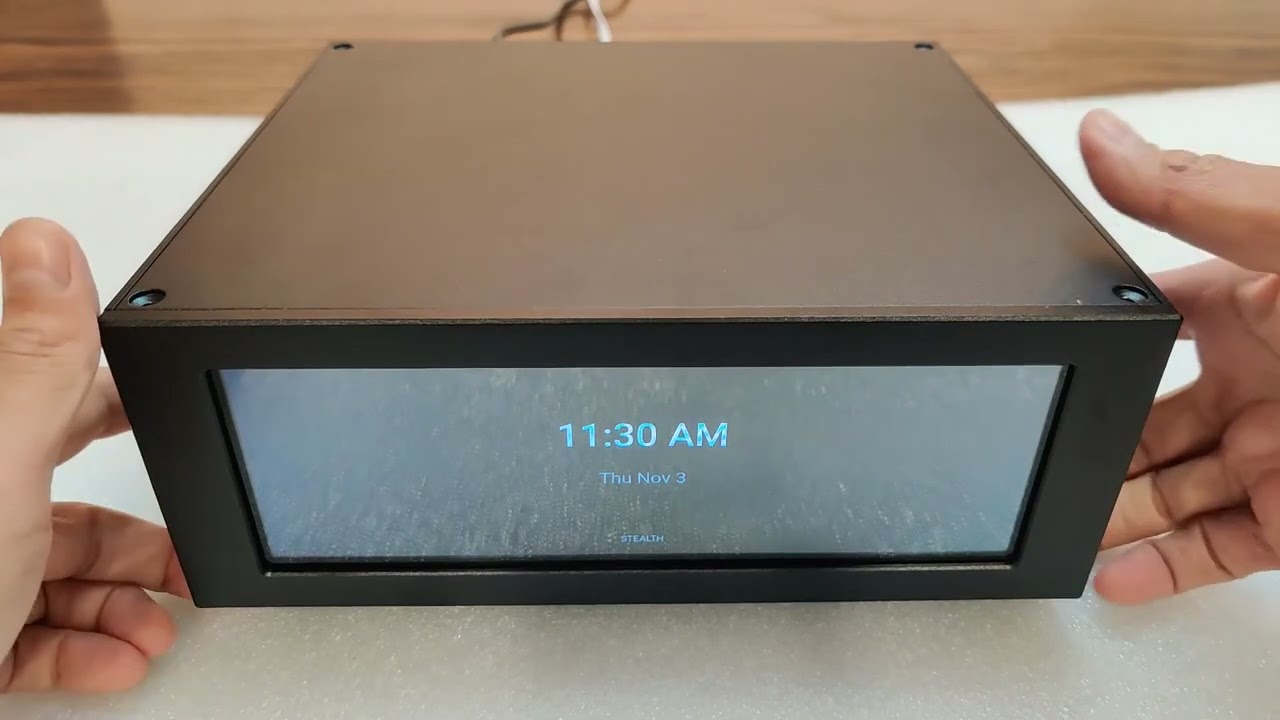 BOM:
Tutorial:
*** Ship out on every Mon, Wed, Fri and Sat (morning) ***
USD295