lol the same anwser was standing above simonE's anwser…

Thanks a lot for the plugin. Is there any chance of integrating better sound quality with the Go+ subscription ?
SoundCloud plugin updated v1.0.0.
In this version, you can access your private resources (library, likes, following, play history, etc.) by providing an access token in the plugin settings. Follow this guide on how to obtain one. Remember, do not reveal your access token to anyone!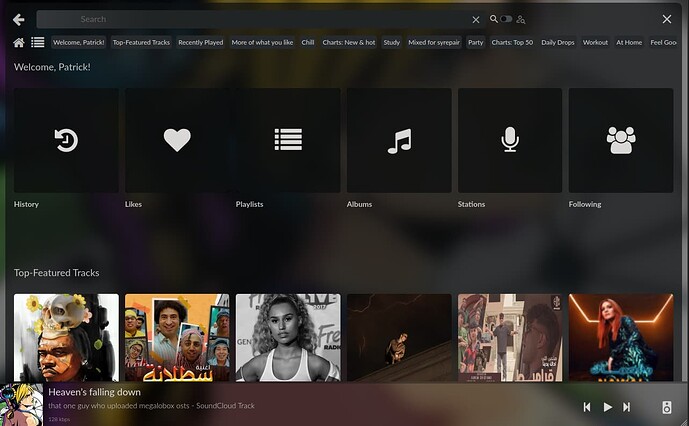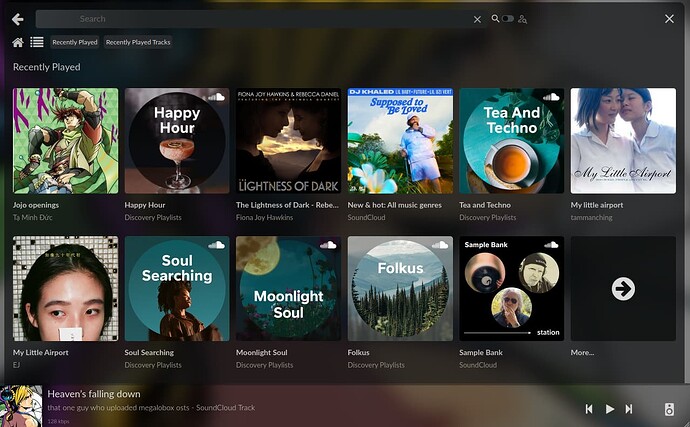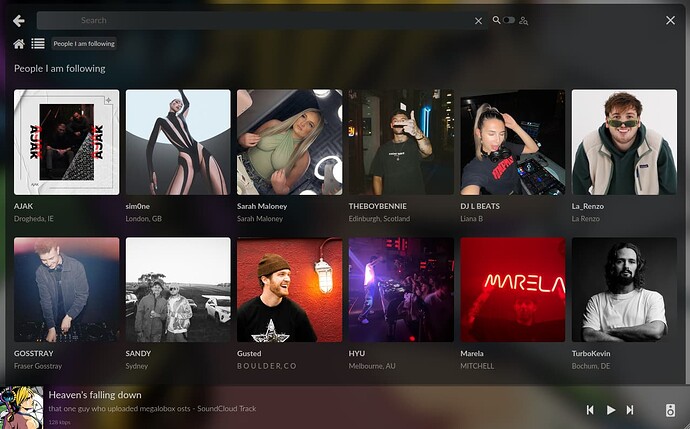 This feature is experimental and needs more thorough testing and perhaps polishing. Also, the plugin has been rewritten in TypeScript so regressions may occur.
For users with SoundCloud Go+ accounts (@doristhesender ?), I would appreciate some help here. Currently, the plugin does not play high-quality streams that I understand are offered with Go+. I do not know what transcodings are returned to the plugin under a Go+ account, if at all. Since Go+ is not available in my region, I would need someone to provide logs to me that would contain the transcodings logged by the plugin. For this purpose, you would have to enable 'Log Transcodings' in the plugin settings.
If you want to provide logs, please PM them to me instead of posting them here. I don't want premium transcoding info (if any) being made public.
v1.0.0 is currently in beta channel of plugin store. To install:
Uninstall current version.
Enable Plugins Test Mode in http://<volumio address>/dev
Find the SoundCloud plugin in the plugin store. Click the Details button under it and choose latest beta version to install.
Restart Volumio.
Happy testing!
How do I PM you ? I cannot message you here for some reason …
I have sent you a message. See if you can reply to that.
got the same here today
Raspberry witch last release of volumio
----------------------------- Delete here & above before posting below -----------------
Hi everyone
mixcloud and sourcecloud no longer work for a few days: does not display any musical proposals or collections. I tried reinstalling the plugins but the problem persisted
did this happen to you too?
In can confirm both are not working
I have updated SoundCloud plugin v1.0.2 which should work now. Currently in beta channel of plugin store.
Haven't started working on Mixcloud yet. Will do ASAP.
the updated plugin works fine again, already promoted as stable
thanks @patrickkfkan for the fast response!