my very personal volume story
looking for a solution to stream internet radio and
I searched extensively to integrate my music archive.
At first I was impressed by Rose Audio's solution.
Such a device RS150 is a nice thing. the different
views of the front really impressed me. the whole thing should go with it
harmonize with my home stereo system. Because I'm curious
I wanted to know what's in such a device and why high priced.
The many conversations with people who have such a device
owning it sobered me up. I came across it by chance
volumio and was very impressed by the option of plugins
how to install peppymeter.
My first volumio device with me a raspberry pi 3B were already quite good and with the help of the forums, a small display should also work.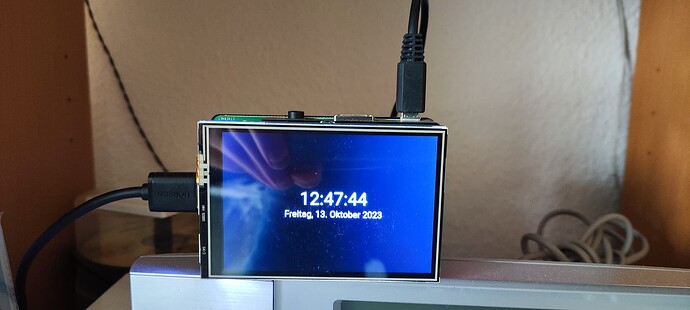 Everything was good up to this point. but the enemy of the good is the better…
My wish was to build a device with the entire front display.
In the meantime I have help the community various devices with displays
from 8 to 12 inches and resolutions up to 1920 x 720. but that was always
the case not yet what I want for myself.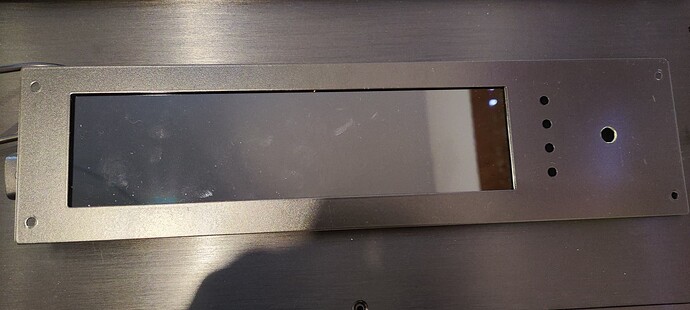 After further research I found a display with a 14.5 inch format for a 43cm wide case.
What I didn't consider was that unusual resolution of 2520 x 720.
What got me there.
So start again from the beginning. I had great hope for them
community and was not disappointed!
You guys are just amazing in your support!!
The mechanical construction was supervised by a friend, so that's what he said
was finished before the functional test.
The integration of peppymeter was also greatly supported,
My thanks for this too.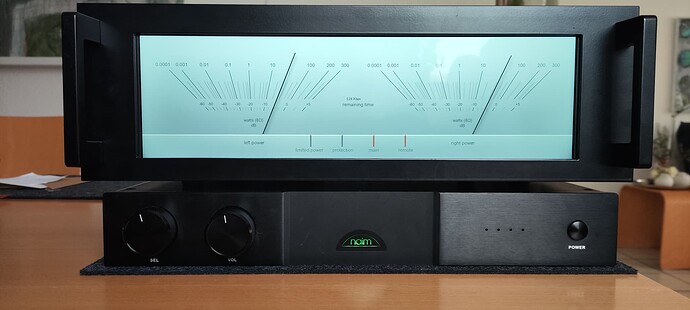 Further expansion with an internal high-quality DAC can now take place.
I will test a few more parts here.
Here is further information