nice work @michel8166
Tip from Flip :
with this you could arrang and alter the things on screen…
even your own background and radio logo's will have a white background
and use textwrap in little space you will get 2 lines of text.
thanks for the tip! I didn't realize this plugin was so advanced, looks nice

hope this one comes stock in volumio interface someday.
if you want a nice skin for the background just say it

looks better than the old one want to see the finished version want to see how that looks


( becarefull with the orange cable on the bottom that could damage eazy.)
yes I already saw that orange cable, I have to make room for it at least at the back, otherwise it won't fit anyway.
When I'm done I'll post a picture here.
touchscreen is in it, nice screen and also responds nicely to touch. picture is a bit dark, i'll upload a better one tomorrow…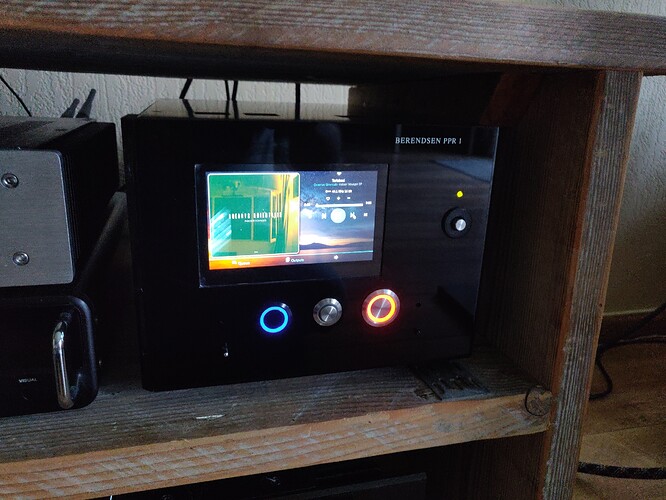 is it a hair or scratch on your right bottom corner ?
no, it just seems that way, the foil is still on it and a bit of adhesive / tape on the front, this was because I wouldn't damage the whole thing while editing for the cutout screen.
smart to do

otherwise you will have damage it.
3.5 inch screen that came from the volumio streamer built in the custom Logitech duet, so it still comes in handy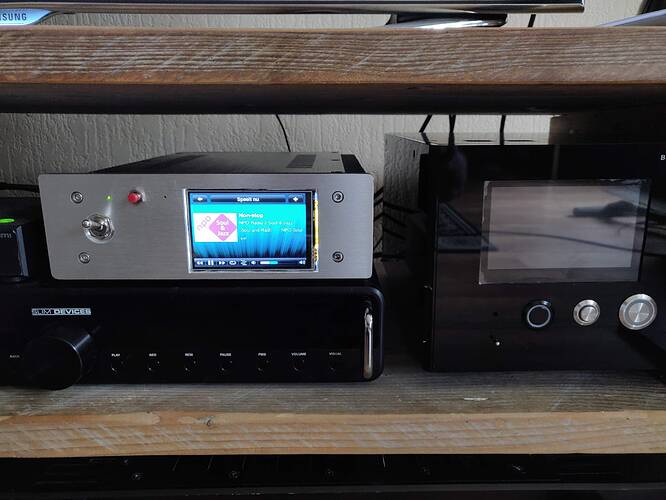 never waist a good display lol