Hello friends,
First I would like to tell you that it is a great honor to find a community of makers, I tried in another forum to capture ideas for this project, where I didn't know where to start, but I believe this is the right place.
I recently bought an RCA Victor Victrola from classifieds such as Craigslist or OLX.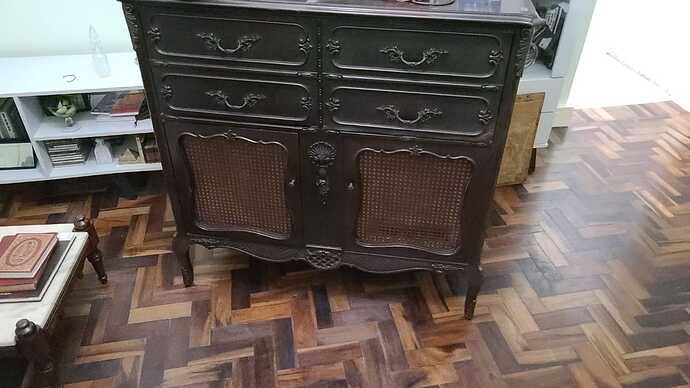 Disassembling the equipment, he discovered its components, it is a valved system from 1954, unfortunately the system was all destroyed by rats, making repair impossible, due to the difficulty of finding parts and exorbitant costs. Besides, I'm not so hipster or nostalgic to the point that I only listen to vinyl records and OM frequency radios…
Well my friends, what I would like in this project is to build a system based on Raspberry Pi where I have all Hifi sound in this huge case.
What I thought and would like your contribution in choosing the components:
Raspberry Pi 3 or 4b
HiFi RCA or Toslink Optical Interface
Bluetooth APTX HD Interface
Class AB or D amplifier
RCA IN interface to connect a stereo vinyl player
Wisecoco or similar 13 or 14" touch screen, my space in chassis are 33 cm X 10,5 cm to fit a screen in Old dial window.
Cables
Active Subwoofer in a future upgrade?
Things I already have:
Vinyl Player, RCA 1954, but considering buy a stereo from 80's to replace.
M&K Bookshelf LCR55 MKII and Central Channel of this kit…