There must be some issue or bug with the mobile responsive User Interface (CSS or other responsive implementation).
I found out it happens with screen resolutions less then 1024x768, when the HTML DIV id="main-menu" get hidden.
When using Volumio from a desktop PC the search function results are correctly filtered basing on the plugin selected (Tidal , Spotify, Web Radio, …).
When using Volumio from a mobile device (any smartphone via browser and/or via android App) the search results are not filtered. Regardless entering a plugin section or not, all sources are always reported in the results ( Tidal + Spotify + Web Radio + … ).
This is quite annoying because you have to scroll down a lot and look for your expect results (preferred source is Tidal and it's always at the end).
I'm assuming this depends on the responsive mobile layout (CSS or similar) .
You can easily verify it also from a desktop Chrome browser > F12 > device toolbar > emulate iPhone or any device with screen resolution < 1024x768.
Would you kindly fix this ? It will greatly improve the usability and user experience.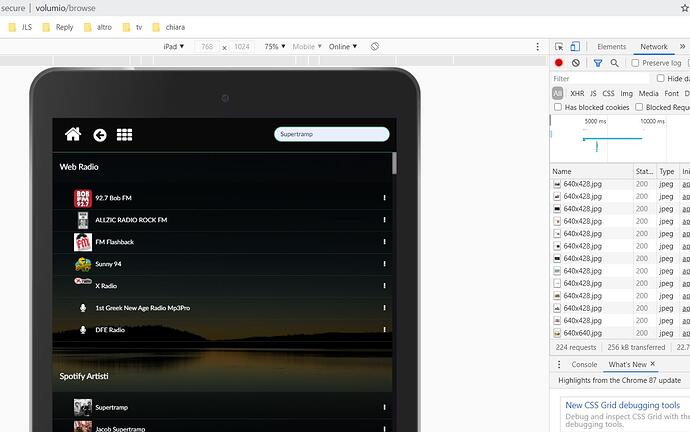 Thx
Volumio Information
Volumio Version: 2.861
Hardware: Raspberry Pi 4 Model B Rev 1.2
DAC: USB Combo384 Amanero