I'm using a Raspberry PI 3 with HifiBerrry DAC +. Wifi is enabled as an Hotspot. My iPhone is able to connect to the Wifi, is asks for a Password and after typing it the connection seems to work.
But a Window opens showing the Volumio Web Page as a Login Page (Captive Portal):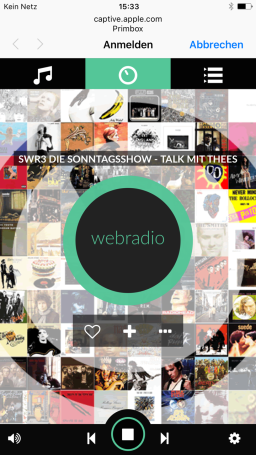 I'm able to control volumio using this page, even Airplay is working as long as this login page keeps open. If I push the Home button or the Display turns off, the Wifi connection is broken and Airplay stops.
I guess IOS expects some kind of successful Login to keep this Wifi connection ?
There is only an option to cancel but if I click it the Wifi connection is lost, too.