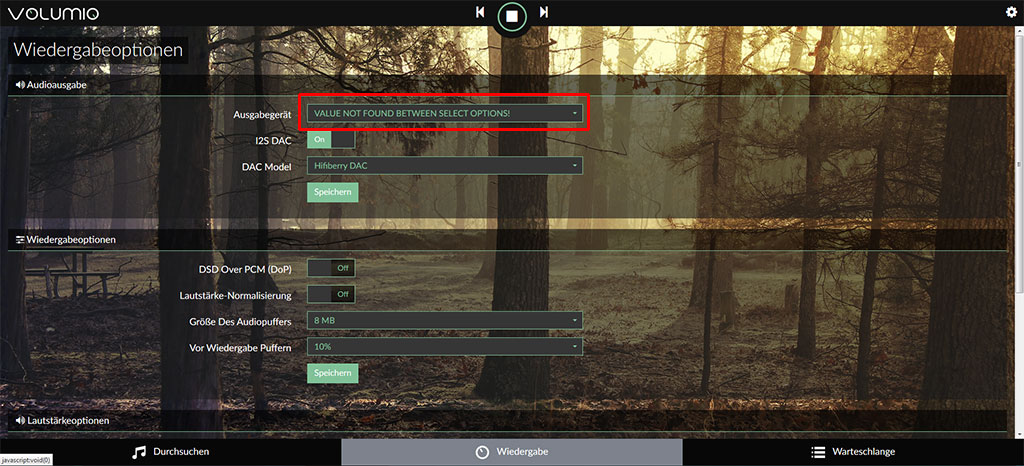 After OTA Update to 2.031 Probs with MPD Hifiberry Dac.
Fresh install works fine until restart then MPD-Error Messages.
No chance with leisure shut down or restart.
MyMusic > Network Drives counts a wrong number of files (nearly the double),
artists and albums right.
Output Device:
Value not found between select options (foto).
It doesn´t matter that I hear no sound but the orthography is awful.
Value not found select options
Value not found between select

ed

options