Hi,
I'm trying to get an up-to-date version of volumio running in the development VM.
What I did so far:
I downloaded the VirtualBox VM and updated/upgraded the system with apt-get.
deleted the volumio folder and fetched the latest version from git
executed the steps mentioned on the main projects readme
update nodeJS to 6.9.1
In this state "npm install" was giving errors, so I
installed tlibavahi-compat-libdnssd-dev package as this was mentioned in some older issue
Then "npm install" apparently finished successfully.
However "node index.js" throws an error: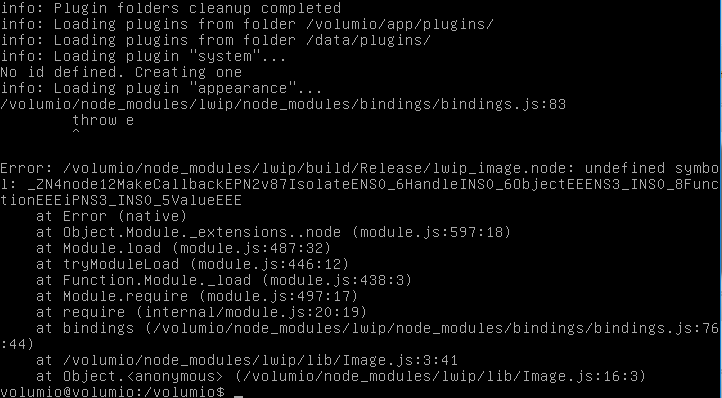 Any idea what this means?
Thanks
Jochen